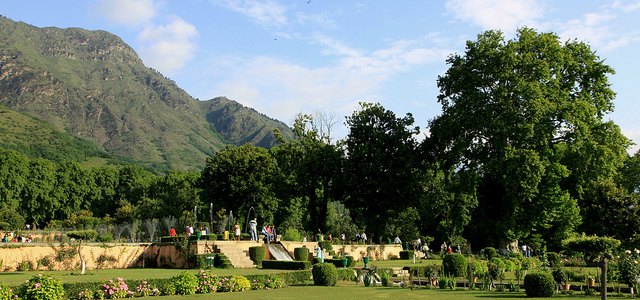 Nishat Gardens
Nishat Gardens was built in 1633 by Asif Khan, Queen Nur-Jehan's brother.
This garden, also known as "The Garden of Bliss", is the second largest Mughal garden in the Kashmir Valley.
The layout of Nishat Bagh is based on the Chahar Bagh (four gardens) model, with design modifications to fit the local topographic and water source conditions.

Terraced Garden

Water Channel flowing right in the middle of the garden